"I consider it a meditation on self love, contemplating the interplay between self and higher self."

"I started experimenting with imagining the love songs I heard on the radio directed towards myself. With so many songs written for others, I wanted to write a song about loving my self, and this philosophical stream of consciousness poem emerged."

Robyn Saxer, songwriter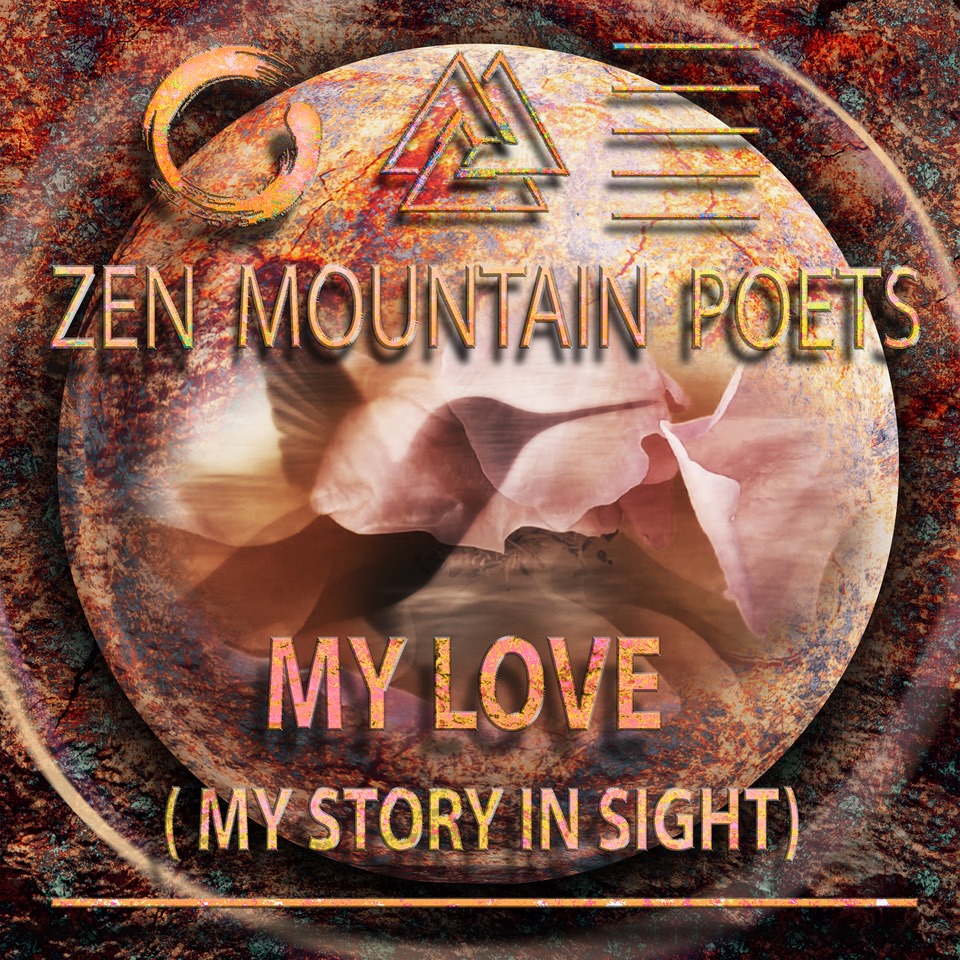 During Daylight Savings Time in 2015, a unique gathering of ZMP occurred we called "Bandage." It was a mystical multi-dimensional experience in the Wizard's Den during which this song came to life.
Billy Clayton was playing a chord progression on acoustic guitar and Robyn started singing words and a melody (now the harmony on this recording).
Lyrics by Robyn Saxer, Music by Billy Clayton and Robyn Saxer
Robyn Saxer (Vocals, Ukulele)
Billy Clayton (Rhythm Guitar)
Anthony Roselli (Drums, Harmonica)
Mike Flactiff (Percussion)
Chad Hoffman (Bass)
Talia Ortega (Flute)
Jeff Steinmann (Lead Guitar)
Recorded at Avalon Digital Recording Studios, San Luis Obispo, California.
Engineered by Kip Stork, Brian Aunger and Billy Clayton. Mixed by Billy Clayton, Mastered by Griffin Breshears
Single Cover Art by Timo Beckwith and Billy Clayton
Lyrics:
Verse 1:
I once thought I knew all the songs,
Now I find that I've been wrong,
Where have you been for so long?
Verse 2:
My unrequited love for you
Shines through my heart for you.
I remember, I remember you.
Verse 3:
In the nostalgia of my thoughts,
I imagine there's a better start,
But I can't part from you.
Verse 4:
If we are one,
Spinning round this great bright sun,
Why are you the only one I'm thinking of?
My love, my love,
Where can you be
Inside of me?
(Instrumental)
Verse 5:
When I look in front of me,
In the mirror through the shadows I see,
This life belongs to me.
Verse 6:
In this experiment called humankind,
I forgive my state of mind,
Why have eyes been so blind?
Verse 7:
When I feel the wind on my face,
I trust I am in nature's embrace,
I am part of universal grace!
My love, my love, my love, my love, my love, my love, my love, my love!